Return to News
Cymoedd maintain momentum
Thu 28th November
Coleg y Cymoedd maintained their momentum in the WRU Schools and Colleges League with a 0pts to 34 away win against Newport High School on Wednesday 27th November.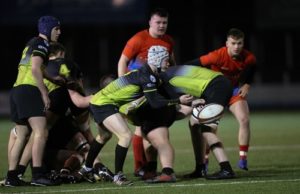 The win took Cymoedd to second spot in the table, two points adrift of Coleg Gwent but with a crucial game in hand.
In their previous match the valley students had relinquished their 100% record in the competition with a 14pts all draw at home against Ysgol Glantaf.
Next up for Cymoedd will be a home tie against mid-table opponents Whitchurch High School, scheduled to be played on Tuesday 10th December.