Return to News
Supporter's Blog – Gareth Jones
Sun 20th September
It came as a shock when I realised that I have been a member of 'the' rugby club for forty-five years now.  I joined Ponty RFC in the centenary year when we had all those remarkable fixtures in a single season.
I have found it useful to look back as we have had no live rugby to watch these past months and I have been able to recall my personal favourite moments with the club.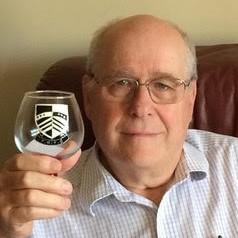 Some of these have been off the field of play – the resilience of our club is remarkable when you think of all we have been through.  My early years were typified by the so-called 'big' clubs refusing to play against unfashionable Ponty and our players having to migrate elsewhere to get anywhere near an international cap.
How things changed. The league structure forced a level playing field in terms of other clubs having to play us home and away and the impression Ponty made since then has been significant. In terms of international honours it took until the late 1980's before our lads had an equal opportunity – we can all think of other clubs' players being capped although of lesser ability compared to our boys who were constantly overlooked.
Pontypridd is now the club who others depend upon to boost their income at the gate. It is said that we always have a home advantage against every team as our travelling support is bigger than the 'home' crowd when we are playing away. The Ponty support remained faithful after the early dark days of regional rugby whereas support elsewhere, including the regions themselves, continues to dwindle.
The affection and respect for our valleys club has also grown outside Wales possibly on a greater scale than here in Wales. The respect we earned from teams like Leinster, Bristol, Ulster, Connacht, London Irish and Worcester during our British & Irish Cup encounters was outstanding.
True, we still get knocked – the remarks by the esteemed WRU Chairman that Pontypridd does not produce and develop players still rankles with me. It's a lie – just count them up on international days and during regional games!
Our supporters of course take it all in their stride, as in the song "we get knocked down but we get up again, you're never going to keep us down!"
My thanks to the media team for all the videos posted on-line during lockdown, they rekindle the joy of being a member of the Ponty family and keep us all in touch with our beloved club. Cut me and I bleed black and white!
Gareth Jones