Return to News
Supporter's Blog – Martin Williams
Sun 26th July
Its been a strange few months for us all during the Covid-19 pandemic. I would firstly like to thank everyone in the NHS for doing a remarkable job – you're worth your weight in gold.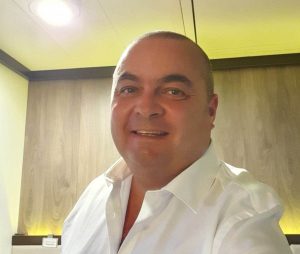 As for myself, one minute I was in work full flow and the next minute told not to come in and to work from home for the foreseeable future. The first few weeks was like party time, or part time I should say! I would not have to worry about going to bed late and getting up early for work, I would roll out of bed at 7.55am and be in work by 8am, downstairs in the kitchen, where I've been grafting away for the last eighteen weeks.
Then in April my dear old grandmother passed away of Covid, only a few months from her 100th birthday. How I used to chat to her for hours on end over the years about Ponty – she was an avid fan and was very knowledgeable. When I used to tell her the team for Saturday she would tell me "as long as Dico and Lockyer are playing I'm happy".
Unfortunately our end of season trip to Boroughmuir was cancelled, which is understandable but hopefully we can go somewhere far away next year as the trips with Ponty RFC are second to none.
At the beginning of lockdown I enjoyed watching You Tube, taking in a lot of the old Ponty games  and realising – wow! we had some cracking teams over the years who were always followed by a die-hard fan base, a lot of whom are still following Ponty today.
More recently we had the two epic cup finals from 1996 and 2002 shown on S4C which are now saved on my planner as we won them both – I delete the ones we lost! The 1996 team that won the cup was one of the best I have ever seen. There have been so many great memories but that try against Leinster A at Sardis a few years ago to beat them, where we run the ball the length of the field in the last play of the game, is probably my all-time favourite.
My foremost hope for the future is that we can stay solvent after this pandemic is over. One of the best things about supporting Ponty, as well as the family and community spirit, is that we never rely on spending big money on players like other clubs do but rather have always given the youngsters a chance. Myself and a friend of mine sometimes discuss at the start of each season that perhaps we are short of a few key players in the squad, but hey, what do we know. By the end of the season we always agree that Ponty have again unearthed another little gem or gems who add quality and depth to our squad. The coaches know what they're doing.
The last game I saw was against Merthyr away back in March and the pack that day was very young with Dico the only experienced player. The way the squad played was a credit to everyone associated with Ponty – they tackled their hearts out and played some fantastic rugby to win the game comfortably. If Ponty can keep this current group together then I think the future is bright.
Hopefully we can get back to Sardis at some point soon as I've missed the experience of standing on the Bob Bank shouting my support. Stay safe everyone, wishing you and your families all the very best during this difficult time. Ole.
Martin (Marv) Williams
*If you wish to contribute a Supporter's Blog, please send your contribution with an image to: media@ponty.net