Return to News
School Of Hard Knocks at Sardis
Thu 13th September
The School Of Hard Knocks is coming to Sardis Road!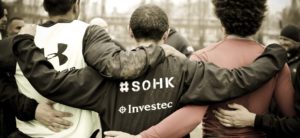 School Of Hard Knocks is a high-impact course for men and women that uses sport and employability training to help people positively change their behaviours and find work.
The course teaches: self-discipline, teamwork, leadership and includes extensive help with CVs, applications, and interviews. Courses typically get over 60% of participants into work with guaranteed interviews.
Located at Pontypridd RFC, women's courses will commence on Tuesday 16th October 2018 and men's courses on Thursday 18th October. The courses will run for eight weeks, women's on Tuesdays and Wednesdays, men's on Thursdays and Fridays. Participants should wear suitable exercise clothes and shoes with a change of clothes The course is open to anybody 25 or over who have been unemployed for at least 12 months. No previous sports experience is required! Food and specialist kit is provided.
For more information please contact:
Liam – 07849302618 / liam@schoolofhardknocks.org.uk
Shaunni – 07791214870 / shaunni@schoolofhardknocks.org.uk