Return to News
St David's Day greetings / Cyfarchion Gwyl Dewi
Mon 1st March
St David's Day greetings to all Pontypridd RFC supporters!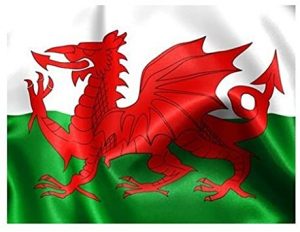 The popular Welsh band Ail Symudiad once recorded a song titled 'Cymry am Ddiwrnod' – Welsh people for one day – alluding to the tendency to celebrate our national identity only on specific occasions, the day of an international match or of our patron saint.
As rugby is a core element of our psyche as a people, arguably our national sport, the Welsh identity is important to Pontypridd RFC with a need to promote and reflect it in its activities.
The club has an official Welsh language policy and is keen to uphold its Welshness at all times, reflecting the resurgence of a national identity within our communities.
Saint David had a saying, "gwnewch y pethau bychain" – do the little things to achieve greatness. In celebration of our patron saint, Pontypridd RFC urges all involved with the club to do the little things, regularly, to maintain our national identity, to be proud Welsh people not just for one day but at all times.
Language policy / Polisi iaith
Cyfarchion Gwyl Dewi i holl gefnogwyr CR Pontypridd!
Dro yn ôl recordiwyd cân gan y grŵp poblogaidd Ail Symudiad yn dwyn y teitl 'Cymry am Ddiwrnod', yn cyfeirio at yr arfer o ddathlu ein cenedligrwydd ar achlysuron arbennig yn unig, diwrnod gêm ryngwladol neu ddiwrnod ein nawdd sant.
Gan fod rygbi yn elfen graidd o'n hymwybyddiaeth fel pobol, ein gêm genedlaethol o bosib, mae Cymreictod yn bwysig i CR Pontypridd gyda'r angen i'w hyrwyddo ymhob gweithgaredd.
Mae gan y clwb bolisi iaith swyddogol ac mae'n awyddus i hybu Cymreictod ar bob achlysur, gan adlewyrchu adfywiad cenedligrwydd o fewn ein cymunedau.
Roedd gan Dewi Sant ddywediad, "gwnewch y pethau bychain" fel modd i gyflawni pethau mwy. Wrth ddathlu ein nawdd sant mae CR Pontypridd yn annog pawb sy'n gysylltiedig â'r clwb i wneud y pethau bychain, yn gyson, i hybu ein cenedligrwydd, i fod yn Gymry balch nid am ddiwrnod yn unig ond bob amser.
Wordsearch
Gwyl Dewi : St David's Day
dathlu : celebrate
nawddsant : patron saint
iaith : language
Cymreictod : Welshness
balch : proud