Return to News
Ponty take extended squad to face Clifton
Thu 16th August
Pontypridd travel across the Severn Estuary to play Clifton on Saturday 18th August in a friendly fixture that kicks off at 2:30pm.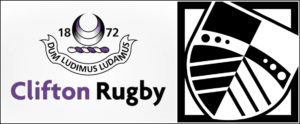 Taking on English National League 2 South opponents will provide a significant step up in proceedings as Pontypridd gear up for the Premiership campaign to come.
An extended squad will be taken to Clifton, with no limit on the number of replacements used.
The Pontypridd starting line-up to face Clifton, and the travelling reserves, are listed as follows:
15.Lloyd Rowlands. 14.Alex Webber. 13.Alex Knott. 12.Gabriel Davies. 11.Dale Stuckey. 10.Ceri Sweeney. 9.Jamie Hill.
1.Huw Owen. 2.Geraint Clarke. 3.Morgan Bosanko. 4.Lloyd Evans. 5.Chris Dicomidis. 6.Rhodri Jones. 7.Sion Edwards. 8.Morgan Sieniawski.
Subs: Gary Williams; Rhys Morgan; Marcus Jones; Ryan Crowley; Adam Ashford; Diggy Bird; Joel Raikes; Connor Lewis; Luke Leddington; Gareth Smith; Joe Popple; Iestyn Harris; Josh Hawkins; Sean Moore; Shay Smallman; Cian Lewis-Hughes; Ross Morgan; Morgan Edwards.