Return to News
Ponty Schools face Swansea in Dewar Shield tie / Ysgolion Ponty yn herio Abertawe yn Nharian Dewar
Wed 6th November
Pontypridd Schools play a Dewar Shield tie against Swansea Schools at Sardis Road on Friday evening 8th November. The match kicks off at 7:15pm with admission charged at £3.
Ponty Schools are currently fourth placed in the league table with two victories and one defeat to their name, the most recent win by 15pts to 10 at home to Llanelli Schools on 25th October. The only reverse of the campaign so far was away to reigning champions and current league leaders Cardiff.
Next opponents Swansea lie two places and two points behind Pontypridd in the Dewar Shield table.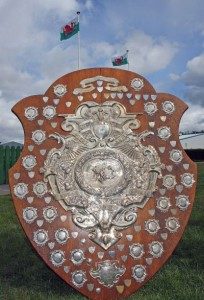 Bydd Ysgolion Pontypridd yn herio Ysgolion Abertawe yn Nharian Dewar ar Heol Sardis ar nos Wener 8fed o Dachwedd. Bydd y gic gyntaf am 7:15pm gyda tâl mynediad o £3.
Mae Ysgolion Ponty yn y pedwerydd safle yn y tabl wedi dwy fuddugoliaeth ac un golled, wedi ennill eu gêm ddiweddaraf o 15pt i 10 yn erbyn Llanelli ar 25ain o Hydref. Roedd yr unig golled hyd yn hyn oddi cartref i'r pencampwyr a'r tim sy'n bresennol ar frig y tabl, Caerdydd.
Mae'r gwrthwynebwyr nesaf Abertawe ddau safle a dau bwynt tu ôl i Bontypridd yn y tabl.
Wordsearch
ysgolion : schools
tarian : shield
ennill : win
colled : defeat
safle : position