Return to News
Ponty Rugby – as seen on TV / CR Ponty ar y teledu
Wed 4th September
Pontypridd players might soon be as famous as the stars of Corrie, Eastenders or Pobol y Cwm, as the club's first three Premiership fixtures of the new season will all be broadcast live on television.
The open style of play, the massed ranks of supporters and the passion generated must be considered as ingredients for good viewing – the TV cameras certainly like Ponty RFC.
The season kicks off on Friday evening 6th September, Ponty travelling to face old rivals Cardiff in a match kicking off at 7:05pm and screened live on BBC2 Wales.
The following two weekends will see Saturday evening matches, kicking off at 5:15pm, firstly on 14th September away to Merthyr in the National Cup then at home to Carmarthen Quins on the 21st.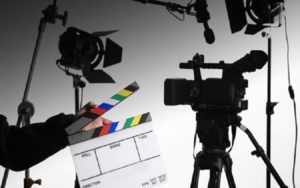 Bydd chwaraewyr Ponty cyn hir mor enwog a sêr Corrie, Eastenders neu Pobol y Cwm, gan fod tair gêm gyntaf y clwb yn cael eu darlledu'n fyw ar y teledu.
Rhaid fod yr agwedd fentrus o chwarae, y gefnogaeth eang a'r brwdfrydedd yn denu'r gwylwyr, ac fod y camerau teledu yn sicr yn hoff o roi'r ffocws ar Glwb Rygbi Ponty.
Mae'r tymor yn cychwyn ar nos Wener 6ed o Fedi gyda Ponty yn teithio i herio'r hen elyn Caerdydd gyda'r gic gyntaf am 7:05pm mewn gêm i'w gweld yn fyw ar sianel BBC2 Cymru.
Y ddau benwythnos canlynol bydd gemau Ponty ar nos Sadwrn yn cychwyn am 5:15pm, yn gyntaf ar 14eg o Fedi oddi cartref yn erbyn Merthyr yn y Cwpan Cenedlaethol, yna gartref yn erbyn Cwins Caerfyrddin ar y 21ain.