Return to News
Ponty enjoy Bank Holiday bonanza at Swansea
Fri 30th March
Pontypridd enjoyed a Bank Holiday bonanza as they came away from Swansea on Good Friday with an emphatic 19pts to 54 bonus point win to their name.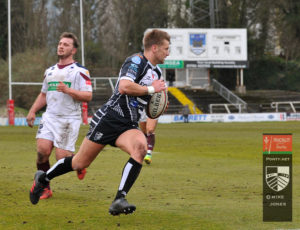 An eight try haul reflected the Valley Commandos' daring approach to the game, with the result and the performance giving their travelling support a much needed boost.
Ponty captain for the day Chris Dicomidis was pleased with his side's achievement.
"This was a game that we were happy to win, knowing that we needed to redress the home defeat against Llandovery last weekend" said Dicomidis.
"We had talked all week in training about the need to be ruthless, to regain our cutting edge, and we did. It was particularly pleasing to see the younger players taking their opportunities and the whole squad from 1 to 23 contributed to the win.
"With RGC coming to Sardis Road next Saturday we have a big week of preparation ahead of us, knowing that we need to back up today's win and carry the momentum over into the next match."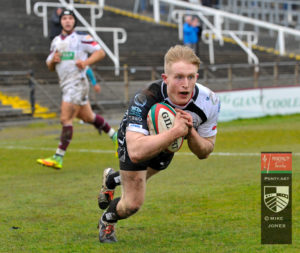 A key performer in Ponty's win at Swansea was veteran playmaker Ceri Sweeney, who had to switch from outside half to centre just before kick-off.
"I enjoyed the game, even allowing for the shift in position after Gary Williams pulled out" said Sweeney. "I had to adapt quickly but it went well. It was an open game and good to be part of.
"It was all action from the first minute to the eightieth – and the coaches left me on for the duration, the oldest player on the pitch!
"We needed a performance like this after losing to Llandovery, and we cut out the errors in our own half and managed the game well to get the result."