Geraint Walsh joined Pontypridd from Loughborough University in 2012, following in the footsteps of father Ian who had been a club stalwart in the 1970s.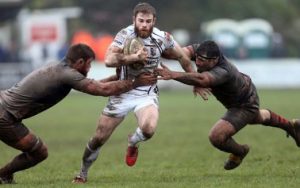 Playing at full back, but able to cover as winger or centre, Geraint made a huge impact, his dynamic attacking play making him a firm favourite with spectators. He was nominated as Premiership Player of the Year and earned a call up to the Blues regional squad in 2014, also being capped by Wales Sevens.
Having made 112 appearances for Pontypridd, scoring 30 tries and 4 conversions, totaling 164 points, Geraint Walsh elected to make a move to Championship side Pontypool in the summer of 2018.
Geraint Walsh: Full Back/ Centre 112 appearances 2012-2018