Edward Llewellyn Treharne and his brother David, who also played for Pontypridd, were born and raised in Merthyr, but lived most of their early lives in Pentre House, near Treorchy.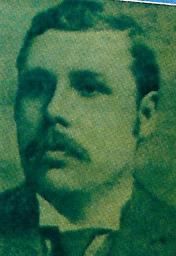 Treharne was the first Pontypridd player to gain a cap for his country. He had played for Cowbridge Grammar School, before playing for Pontypridd. Edward made his international debut against England at Blackheath in 1881 having traveled to the game as a spectator but called up to play as Wales were a man short .
Edward Treharne died in 1904 aged 42.
Edward Treharne: Back 1880s