Gareth Thomas played in the centre position for Pontypridd during the late 1960s, scoring eight tries for the club.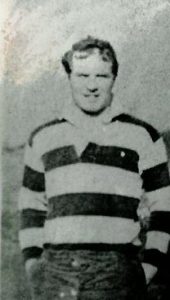 After hanging up his boots, Gareth became a successful businessman, and following a time as an official with his hometown club of Llantwit Fardre, returned to Pontypridd as a committeeman, a director, and eventually as Chief Executive of the club.
He guided Pontypridd through a difficult period in its history, with the advent of regional rugby, an amalgamation with Bridgend RFC to create the Celtic Warriors, and Pontypridd itself going into administration in the autumn of 2003.
Gareth Thomas: Centre 93 appearances 1964-1970 / Chief Executive