Hailing from Cilfynydd, Steve Smith progressed to play for Pontypridd following in the footsteps of his father Joe who also coached the senior squad.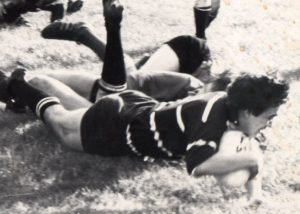 In his first season with Ponty in 1983 Steve made only 5 appearances but went on to establish himself as a regular in midfield, going on to total 92 appearances in his five years with the club and scoring 8 tries.
The Smith family tradition continued as Steve;s sons Garyn, Dafydd and Rhodri all went on to represent Pontypridd at youth and senior level.
Steve Smith: Centre 92 appearances 1983-1988