Hailing from the Ely district of Cardiff John Ricketts came up through the ranks of Fairwater RFC before moving to Glamorgan Wanderers.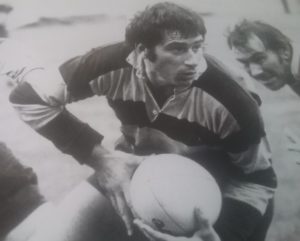 Joining Pontypridd John – who was known as 'Arkle' – became an integral member of the club's back row during the early seventies, crossing for 14 tries in his 92 appearances.
Departing Pontypridd in 1976 John made a return to his local club Glamorgan Wanderers.
John Ricketts: No 8 92 appearances 1973-1976