Hailing from Abercynon, John Pritchard figured prominently for Pontypridd in the early eighties, providing a big physical presence at full back or centre, and with a siege gun boot in his armoury.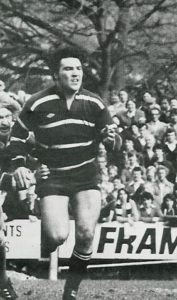 He scored an impressive tally of 20 tries, 92 conversions, and 79 penalties for the club.
John, who was employed as a rail engineering operative, also played with distinction for Neath and Cardiff, before returning to Abercynon as a player, coach and administrator.
John Pritchard: Full Back/ Centre 78 appearances 1980-1983