Hailing from Mountain Ash, Tom Pascoe represented his local club through junior and youth levels, going on to gain international honours for Wales at the under 16 and under 18 age grades.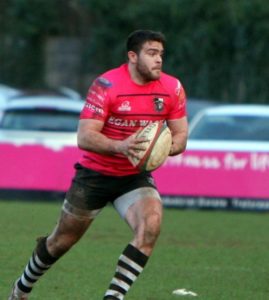 Developing into a powerful and creative midfielder,  Pascoe was drafted into the Blues Academy and given a placement with Cardiff RFC in 2010.
Further international honours followed at under 20 level, with Pascoe playing a prominent role in his country's successful Junior World Cup campaigns of 2012 and 2013.
Tom Pascoe represented Pontypridd as part of the club's regional allocation during the 2012 – 2013 campaign, before returning to Cardiff RFC.
Tom Pascoe: Centre 11 appearances 2012-2013