Pontypridd-born Richard Parks played for Welsh Youth before going overseas to South Africa where he played for Natal Province U19's. Back in the old country Richard played for Newport and was close to selection for the Welsh squad in 1997.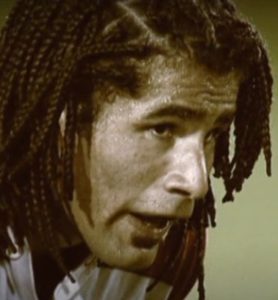 A serious injury to the spine put Richard out of action for a year but he then joined Pontypridd in 1999.
Making a name for himself as a hard and prolific tackler Richard's contribution proved all the more valuable in being adept at packing down on either side of the scrum.
Man of the Match against Saracens in the 2001/02 Parker Pen Shield Quarter Final, he was eventually rewarded with a call-up to the senior Welsh squad on the summer tour to South Africa.
A qualified dental surgeon, Richard joined up with the Celtic Warriors in 2003 and then moved on to Leeds, Perpignan and the Dragons.
Richard retired from Rugby in May 2009 after a succession of shoulder injuries.
After his retirement, Richard Parks made history by becoming the first person to ever stand on the highest summits on each of the World's continents and all 3 poles.
Richard Parks: Flanker 97 appearances 1999-2003