Bristol born lock Miles Normandale came over to Wales to study at Cardiff Met University and was drafted into the Blues set up.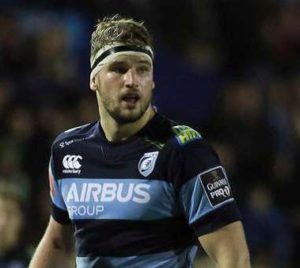 A towering 6ft 7in second rower, Normandale was given game time with Cardiff RFC, oft times playing against Pontypridd, but was also allocated to the Sardis Road club, primarily to bolster its pack in British & Irish Cup encounters.
Normandale departed Cardiff for a brief spell with Merthyr before joining English Championship side Rotherham Titans.
Miles Normandale: Lock 6 appearances 2014-2016