Kevin Morgan graduated out of the Pontypridd Youth system, making his senior debut as a winger in 1995.
It was as a full back that he established himself, not only with Pontypridd, but gaining international levels for his country at all levels from Youth, through under 21 to senior. A potent attacker from deep, with a breathtaking turn of speed, Kevin ran in a tally of 40 tries for Pontypridd in their successful domestic and European campaigns.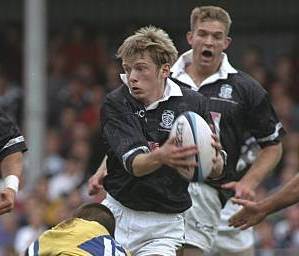 Following a move to Swansea, Kevin returned to represent the Celtic Warriors in 2003, turning out once more for Pontypridd on permit.
He then departed to join up with the Gwent Dragons.
Kevin retired from professional rugby in 2009 after a succession of career-hampering injuries. He will be fondly remembered as a product and star of Pontypridd's "Golden Era".
Kevin Morgan: Full Back 72 appearances 1995-2003