The son of a draper who had moved from Scotland to South Wales, Duncan McGregor followed his brothers and cousins into the Pontypridd team making his debut in 1904 at only 17 years of age. He made an impact as a speedy centre forming a partnership with future Wales international Billy Spiller.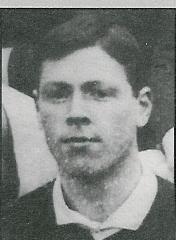 Duncan matured to be captain of Pontypridd and came to the attention of both the Wales and Scotland selectors, going on to be capped by the land of his father in 1907.
Following his retirement Duncan McGregor emigrated to Canada in 1948 and died in Vancouver in 1971.
Duncan McGregor: Centre 1904-1907