Richard Hope joined Pontypridd in 1968 to form a midfield partnership with his elder brother Roy.
The younger sibling soon established himself as a core player during a transitional period for the club, making an important contribution by scoring 40 tries and totalling 354 points in his 140 senior appearances.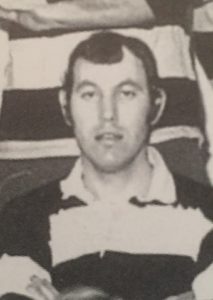 In 1972 Richard Hope left to play for Cilfynydd, to restore his partnership with elder brother Roy.
After hanging up his boots Hope returned to Pontypridd, serving as an influential committeeman and director in the 1990s.
Richard Hope: Centre 140 appearances 1968-1972