Ryan Harries came up through the ranks with his home town club of Merthyr, progressing to the senior team in 2005. His performances as a terrier-like operator behind the Ironmen's pack were already gaining him a worthy reputation, and bringing him to the attention of Ponty backs coach Paul John.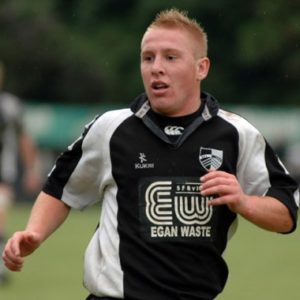 Making a number of appearances on permit for Pontypridd, mostly coming off the bench as scrum half cover during the premiership campaign of 2005 – 2006, Ryan received further recognition with a call up to the Blues regional development team.
Having done more than enough to stake a claim as a regular member of Ponty's senior squad, Ryan was taken on board by the Sardis Road club at the commencement of the 2006 – 2007 season.
Finding his chances limited at Pontypridd, Ryan decided, during the Summer months of 2007 to transfer back to his Merthyr roots.
Ryan Harries: Scrum Half 18 appearances 2006-2007