Church Village born Callum Hall came up through the ranks of the Blues Academy, being capped by Wales at under 18 level.
Having been given game time in the Premiership by Cardiff RFC, Callum also played for Pontypridd towards the end of the 2015 – 2016 season.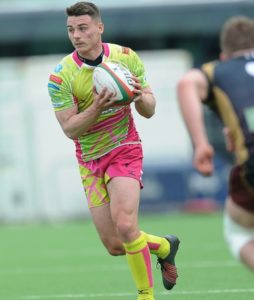 Released from the regional academy, Callum joined up with Pontypridd on a permanent basis in the summer of 2016. He featured both as full back and outside half for Ponty during the ensuing campaign, notching up 100points in his 23 appearances before departing the squad.
Callum Hall: Outside Half 23 appearances 2016-2017