Ryland Griffiths represented Cross Keys and Carnegie College, Leeds before joining up with Pontypridd in 1974.
Playing at outside half Ryland went on to make 14 senior appearances and also captained the Athletic XV during the 1975-76 season.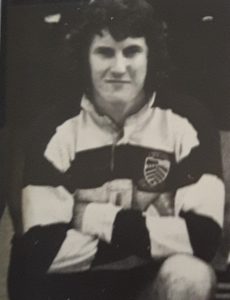 After a two year stint he departed Sardis Road to play for Llandaf but maintained his link with Pontypridd as assistant coach to Cenydd Thomas from 1980 to 1982.
Ryland Griffiths – Outside Half 14 appearances 1974-1976