Wales Students International flanker or number 8, Simon Griffin made his debut for Pontypridd on March 27th, 1982 in a game against London Irish. He went on to play 6 games that season scoring 4 tries.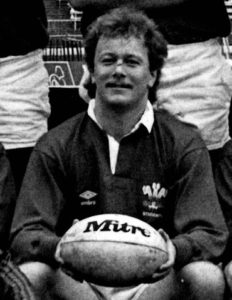 In all, Simon played 67 games for Pontypridd, scoring 16 tries.
He played his last game for the club on March 20th 1992 against Abertillery. During his time at the club he was a student at both Southampton and Oxford Universities, and captained Oxford in the 1986 Varsity game, and Wales Students in 1987.
Simon Griffin: Flanker 67 appearances 1982-1992