Simon Enoch followed his former centre partner Colin Laity by moving from Cornwall to Wales, joining up with Neath from Redruth in 1991.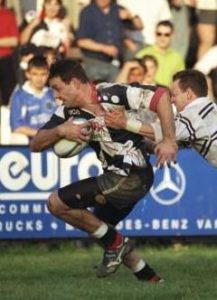 His first appearance for the Welsh All Blacks was against Pontypridd at Sardis Road.
Simon then had brief spells with Glamorgan Wanderers, Cross Keys and Newport, before moving to Ponty in 1995.
Simon also represented Cornwall at county level.
Simon Enoch: Centre 67 appearances 1995-1999