Hailing from Whitland in Carmarthenshire, Mike Edwards joined from Ebbw Vale, and played for Pontypridd over a period of five seasons in the early eighties, scoring 24 tries for the club.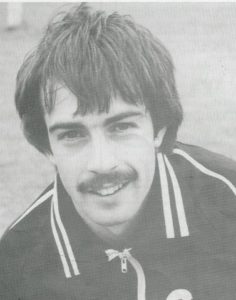 Mike also had 10 drop-goals to his name including one within 5 seconds of kick-off in a game against Bristol. His honours included playing for the Welsh Schools side and the British Universities team.
Mike went on to be Managing Director of an Electronics company in Maidenhead.
Mike Edwards: Outside Half 121 appearances 1978-1985