Bleddyn played at No. 8 and Second Row for Ponty in the 80s, and was the first player in history ever to be sin-binned (along with David Crane of Llanelli) during the 1988 season. He joined Ponty for a brief period in 1982 before leaving for Llantrisant, rejoining Ponty in 1984 when Billy Griffiths was coach.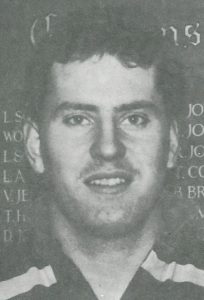 Bleddyn left Pontypridd in 1990 and joined Beddau, from where he went on to coach Llanishen and Gilfach Goch.
Bleddyn later worked at Schipol Airport in Amsterdam as a contractor. Continuing a family tradition, Bleddyn's son, Bradley, played for the Pontypridd Academy, for the Blues, Ospreys and Wales.
Bleddyn Davies: Lock 138 appearances 1982-1990