Crispin Cormack joined Pontypridd from Cardiff Quins in 1993, and had also previously played for London Welsh. He toured Australia with Wales, but was never capped.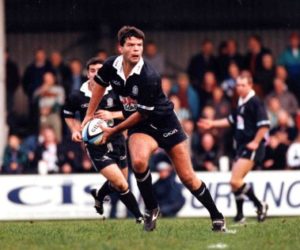 His contribution to the league championship winning campaign of 1997 was a vital one, stepping into the outside half position in the absence of the injured Neil Jenkins, with a number of match winning performances to secure the league title.
Crispin was a lawyer by occupation, and later maintained his rugby connections as Assistant Coach with Bournemouth RFC.
Crispin Cormack: Full Back/ Outside Half 132 appearances 1993-1998