Bradley Coombes came up through the ranks of his local club Beddau and made his mark as a consistent try scorer at Championship level.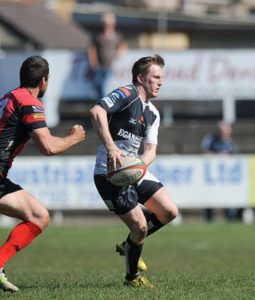 Having trained and trialled with Pontypridd during the summer of 2015 Bradley was rewarded with a call up to the senior squad in readiness for the ensuing campaign.
Although largely confined to a role as understudy for club captain Dafydd Lockyer, Coombes made a considerable impression as a strong midfield attacker, scoring eight tries in his thirty-two appearances for Ponty.
Bradley Coombes: Centre 32 appearances 2016-2017