Newcastle-born Christian "Billy" Balshen appeared on permit for Pontypridd from the Celtic Warriors, playing in the hooker position during the 2003-2004 season.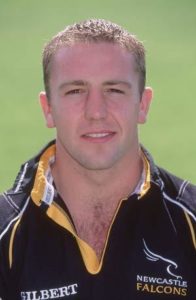 Balshen represented England in an Under 21 World Cup, and was one of the bright lights for Swansea, making 21 appearances for the Whites whilst being preferred to Wales International Garin Jenkins in the Celtic League and Heineken Cup.
Christian also played for Bath Rugby and Newcastle Falcons.
Christian Balshen: Hooker 1 appearance 2003