Matthew played for Pontypridd, Swansea, Bridgend and Aberavon, making his name as a strong running full back eager to attack from deep positions.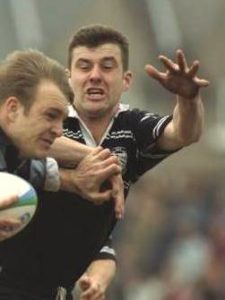 During the 1995 Five Nations Championship, he came on to the field as a replacement for Wales against France and England and then gained full international status against Scotland and Ireland.
Matthew scored a total of twenty-three tries, eighteen conversions and four penalties for Pontypridd.
Matthew Back: Full Back 80 appearances 1989-1994