Return to News
Hall of Fame – the famous 500
Thu 25th March
The work of updating Pontypridd RFC's Hall of Fame section on the club website is on-going, with well over 500 profiles of past players now available.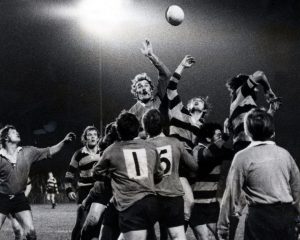 The extensive archive of Ponty players vary from 'one cap wonders' such as rugby league legend Billy Boston to true club icons such as Bob Penberthy with his record 877 appearances.
The gallery of rogues, heroes and club icons can be viewed by logging on to the Hall of Fame page in the 'Rugby' sub section of the website menu – some of your favourites of yesteryear are bound to be there.
If any past senior Ponty players want to see their profiles added to the Hall of Fame, please get in touch via e-mail: media@ponty.net providing career information and an image from your playing days.
All past players are also welcome to enlist with the Pontypridd RFC Former Players' Association – please contact Wayne Evans on: 07836697753