Return to News
Griffin Mill pledges its continued support of Ponty RFC
Thu 16th August
Griffin Mill Garages is thrilled to announce its ongoing support for Pontypridd RFC as it gears up for another successful season with the club.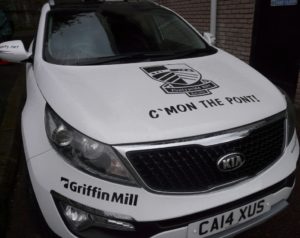 Captain Dafydd Lockyer will be leading a strong team this year, aiming to take Pontypridd to even higher league success after finishing last season in an impressive third place.
Mark Pardoe, Managing Director of Griffin Mill Garages, said: "We are delighted to be able to renew our partnership with Pontypridd Rugby Club. This will be our eighth year working together as a great team.
"Pontypridd RFC are a team with a brilliant heritage and amazing support, and we can't wait for the upcoming season to start."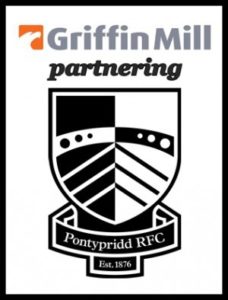 Griffin Mill have sponsored the club since 2010, and have been a part of a number of successful campaigns including being kit sponsors, also providing players with a pink Fiat 500 to spread the word about Macmillan Cancer Support in 2010.
Griffin Mill represent seven brands for both sales and servicing: Peugeot, KIA, Fiat, Nissan, Renault, Dacia and Abarth. Additionally, they are now approved service centres for Jeep and Alfa Romeo. They also sell thousands of used cars, at better-than-trade-centre prices. Just like Ponty, their team keeps growing from strength to strength!
"We are extremely excited about the season to come and hope it will be the best yet" said Ponty Rugby Commercial Manager Emma Rogers.
"Griffin Mill are an important member of our rugby family. The affiliation scheme that they make available to our supporters and players offers a great deal on new vehicles and the added security of purchasing from a family owned business.
"We look forward to welcoming Mark and his guests to Sardis Road during the season to come."