Return to News
Deputy Parker
Tue 14th September
Back rower Kristian Parker has been nominated as vice-captain of the Pontypridd squad for the coming season.
Parker has certainly made a huge impact since joining up with Ponty in 2019, the Llantwit Fardre product having previously played for his local club, for Beddau and for Ebbw Vale. His ball winning and ball carrying prowess made him a firm favourite with Ponty fans, voted Player of the Year in 2020.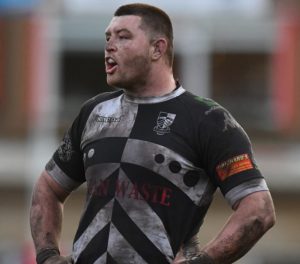 The thirty-year-old will now be given an opportunity to tap into his experience and his leadership qualities as a deputy to newly appointed club captain Morgan Sieniawski.
As Parker himself explained, the nomination is one that he greatly appreciates.
"Being a local lad and having followed the club from a young age, being selected as vice-captain is a huge honour. I grew up watching Ponty in the 90s with my father and friends during a really successful era and I hope that we as the current squad can bring back some of those good times to Sardis Road.
"To be selected alongside Mogs (Sieniawski) is a great honour as he is a fantastic player who always puts in big performances on the field and as such leads by example. Hopefully we can complement each other off the field too. We have some experienced heads in the changing room that will help us out along the way."
Parker will help lead a much changed Pontypridd squad with a number of young additions drafted in from local clubs.
"We have a fresh looking squad with a lot of new faces who are settling in really well" said Parker. "Its been good to get back into the mix of things – pre-season training has been tough but all the boys have been digging in deep and pushing themselves, all eager to make a claim for a starting jersey. It will be good to run out in front of a big crowd at Sardis as the season proper gets underway."