Return to News
Covid-19 update – events postponed
Mon 16th March
Pontypridd RFC is following all government and WRU directives in the bid to contain the spread of the coronavirus covid-19 pandemic.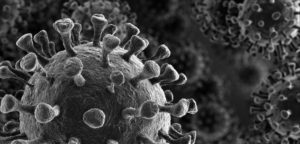 A number of events at the club have already been called off, all activities are under constant review.
The home Indigo Premiership matches against Llandovery on Saturday 21st March and against Swansea on Saturday 28th March are postponed. All Youth and Mini & Junior matches are postponed until at least 30th March. All training sessions and rugby courses within that timescale are also off.
The Mini & Juniors fund raising event in aid of repair work at Taff Vale Park, scheduled for Friday evening 20th March, has been postponed and will be re-arranged.
The Former Players' Association get-together on Saturday 21st March, due to have been held before the home Llandovery game, is now cancelled.
The Rhys Shellard testimonial event booked for Saturday 11th April is provisionally still going ahead – this will be reviewed closer to the date and in line with government directives.