Return to News
Consultation on Sardis Road development
Tue 17th July
A consultation is currently underway on the concept of the redevelopment of Pontypridd RFC's Sardis Road stadium within the wider plans for the development of Pontypridd Town Centre.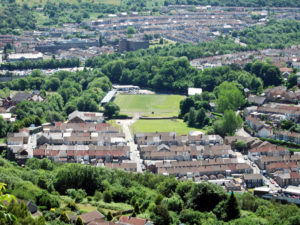 Pontypridd RFC has been involved from the outset in discussions with RCT Council, local MP Owen Smith and numerous other interested parties.
Such plans are in the early stages of development, with significant investment needed over several years. The concept is to redevelop Sardis Road as a hub for health and wellbeing and community engagement, as well as the home of Pontypridd RFC.
Welcoming the proposals, Pontypridd RFC Stadium Manager Jack Bayliss  commented: "These plans offer another exciting new development for our club following the recent installation of a brand new 3G pitch. The concept of Sardis Road as a vital commodity serving our community will be further enhanced by these proposals."
Ponty Rugby Director of Finance Peter Howells added: "As a club we have been in discussions with other potential partners and even at such an early stage in the process, the outlook is extremely positive.
"We have a vision of Sardis Road not only as the home of Pontypridd RFC but as a community and educational hub for the benefit of the local population."
Evidence is now being gathered of the demand to re-develop Sardis Road as a contribution to the business case. Local businesses, charities or stakeholders who would like to take part in the survey – about how the project would benefit their organisation and the local community – can access the online form using the link below.
https://www.surveymonkey.co.uk/r/PRFCquest
Please be assured that data is collected in line with their privacy policy, which can be viewed here: