Return to News
Coach travel to Bedwas / Cludiant bws i Bedwas
Sun 26th August
The new Premiership campaign kicks off on Saturday 1st September, with Pontypridd first off facing a trip to play Bedwas. The Supporters' Club will be running coaches to the venue.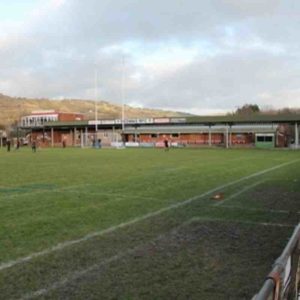 The big match at the Bridge Field kicks off at 2:30pm and coaches will depart Sardis Road promptly at 1:15pm to make the short journey to Bedwas.
On-going roadworks in the Pwll-y-Pant area, and limited parking close to the Bedwas stadium, make the option of travelling on the Supporters' Club coaches the most practical one.
To book a seat on the coach or for more information please contact Phil Lycett on: 01443 662561.
——————————————————————–
Mae tymor newydd yr Uwchadran yn cychwyn ar ddydd Sadwrn 1af o Fedi, gyda Pontypridd yn wynebu taith i chwarae Bedwas.  Mae'r Clwb Cefnogwyr yn trefnu cludiant bysiau i'r fan a'r lle.
Mae'r gic gyntaf ar Gae'r Bont am 2:30pm a bydd y bysiau yn gadael Heol Sardis yn brydlon am 1:15pm ar gyfer y daith fer i Bedwas.
Mae gwaith ffordd yn ardal Pwll-y-Pant, a chyfyngder ar lefydd parcio gerllaw stadiwm Bedwas, yn golygu mai teithio ar fysiau'r Clwb Cefnogwyr y'w dewis gorau.
I archebu sedd ar y bws neu am fwy o fanylion cysylltwch a Phil Lycett ar: 01443 662561.