Return to News
Buses to Bedwas
Mon 23rd October
Pontypridd will be back in league action on Saturday 28th October, with a trip to face Premiership East table toppers Bedwas. The Supporters' Club will be organising coach transfer to the venue.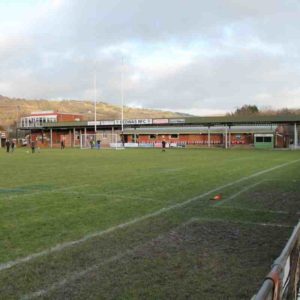 Ponty supporters may well have suffered from withdrawal symptoms following a recent break from Premiership action, and will surely be out in force at the Bridge Fields (pictured) on Saturday.
Coaches will depart Sardis Road at 1pm with the big match against Bedwas kicking off at 2:30pm, with a return to home base immediately after the final whistle.
To book a seat on the supporters' buses to Bedwas please contact Phil Lycett on: 01443 662561.