Return to News
Pontypridd Youth open training sessions
Sun 4th June
Pre-season preparations are already underway with Pontypridd Youth, the focus now moving towards the 2023/24 season.
With this in mind they have arranged two open training sessions for any new or unattached players who haven't played for a while and want to return to rugby.
Players of all abilities are welcome, whether you have previous playing experience or not we are committed to coaching and helping you become the best player and teammate you can be.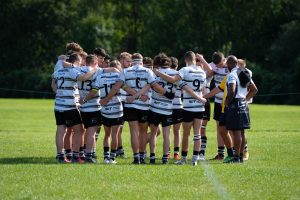 These sessions will take place on consecutive Wednesdays the 14th and 21st of June 2023 at Sardis Road, Pontypridd with a start time of 7:00pm. It will be a great opportunity to meet with the coaches and join up with the current squad.
All players should attend the session in training kit and with footwear suitable for training on the 3G surface at Sardis Road. Pre-season Training for Pontypridd Youth will then re-start on Tuesday the 4th July 2023.
Should you require any further information regarding the open training sessions or joining Pontypridd Youth, please contact Team Manager Mark Thomas on 07969423283 or E-mail him at marktthomas10@aol.com. Alternatively, you can also contact Head Coach Garin Vivian on 07908932574.