Return to News
Kit out for the new season at the VX3 shop / Taclwch lan am y tymor newydd o siop VX3
Fri 30th July
With a new season on the horizon, Pontypridd RFC supporters have the opportunity to look good, as well as feel good, when the rugby action resumes.
The on-line VX3 store offers an array of top quality kit, leisure and training wear, including the brand new home and away shirts.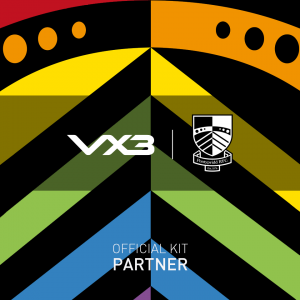 From polo shirts to bobble hats, kit bags to hoodies and snoods, there is something for everyone in the VX3 store, including current discounts on items such as gilets and quilted jackets.
To browse through the items on sale click the link below to the Pontypridd RFC VX3 on-line store – you won't be disappointed.
Gyda'r tymor newydd ar gychwyn, mae cyfle i gefnogwyr CR Pontypridd edrych ar eu gorau wrth ganlyn eu tîm.
Mae siop ar-lein VX3 yn cynnig arlwy o'r safon gorau, cit chwarae a dillad ymarfer a hamdden, gan gynnwys y crysau cartref ac oddi-cartref newydd sbon.
O grysau polo i hetiau gwlan, bagiau cit i hwdis a snydau, mae rhywbeth ar gyfer pawb yn ystordy VX3, gan gynnwys gostyngiadau ar eitemau fel crysbais, siacedi a chotiau cynnes.
I gael golwg ar yr holl eitemau ar werth cliciwch ar y cyswllt uchod i siop ar-lein CR Pontypridd VX3 – chewch chi ddim o'ch siomi.
Wordsearch:
tymor : season
safon : quality
dillad : clothing
crysau : shirts
crysbais : gilet