A former Waikato Chiefs flanker from Te Puke, New Zealand, Glen Remnant arrived at Pontypridd in 2001 at the bequest of Director of Rugby Clive Jones.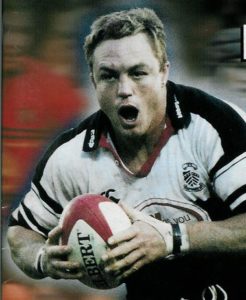 His task was to  shore up the club's  back row in preperation for the European Shield campaign, and he duly helped Ponty reach the finals of that prestigious competition later that season.
Glen then left Pontypridd to join Rotherham in the English leagues, before plying his trade with the Cornish Pirates.
Glen Remnant: Flanker 12 appearances 2001-2002