A native of Mountain Ash, Robin Morgan was a stalwart of the Pontypridd team during the late seventies, running in a total of 51 tries from the scrum half position.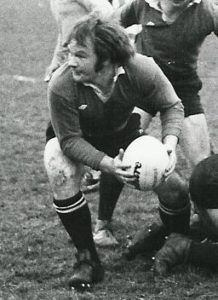 He was a Welsh Secondary Schools cap, was selected for the Welsh Presidents' XV at senior level, and had previously played for Cardiff and Pontypool.
Employed as a PE teacher, he also represented Cardiff and Pontypool.
Robin Morgan: Scrum Half 209 appearances 1976-1982