A native of the West Country of England, Danny Hodge was born and bred in Keynsham on the outskirts of Bristol. It was with the Keynsham club that he played his junior and youth rugby, before progressing to the Bristol under 19s team, and gaining representative youth honours with Gloucester County.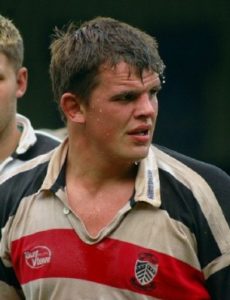 Having returned to Keynsham to play for the senior team, a Welsh connection was set up for Danny through former Ponty full back Brett Davey, who was then playing for Bristol. On his return to Wales, as player coach for Beddau in the first division, Brett brought Danny Hodge back with him over the Severn Bridge.
A permanent move to Pontypridd followed in the summer of 2005. After one season with the club he then moved on to represent Premiership rivals Cross Keys.
Danny Hodge: Lock 6 appearances 2005