Return to News
WRU Status Update – 30/09/20
Wed 30th September
CEO comment:
We were delighted to reach the stage yesterday where we were able to lift the temporary suspension of community rugby in the County Borough of Caerphilly.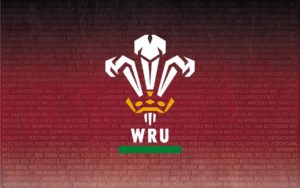 I can assure everyone affected in the community game that the decision to suspend is not taken lightly.  It goes against the very core of what the Welsh Rugby Union is about as an organisation and a governing body – we are here to enable our national sport, not curtail or inhibit its progress.  But the experts and senior figures on our Community Rugby Board are rightly determined to manage a return to community rugby that is safe and sustainable in the long term and it remains our collective view that local, temporary suspensions following Government-led local lockdowns will make a positive contribution to that aim.
The return of community rugby in Caerphilly is a very good example of this positive contribution in action. Following regular reviews of the situation there, and three weeks after a local lockdown was imposed, clubs and teams of all ages in the area may now return to training.
We have taken a number of factors into account when reviewing this situation including local intelligence around rugby clubs, the trend of coronavirus in the Local Authority and importantly, we have consulted with Club representatives and volunteers from all of Caerphilly's rugby clubs. Needless to say that all current return to rugby guidelines must continue to be followed to ensure a safe environment for players, coaches and other volunteers.
Further suspensions:
In the last fortnight, again following the restrictions announced by Welsh Government for Rhondda Cynon Taff, all community rugby training has been suspended in Blaenau Gwent, Bridgend, Caerphilly, Cardiff, Llanelli town, Merthyr, Newport, RCT and Swansea, with Neath Port Talbot, Torfaen and Vale of Glamorgan added yesterday.  These suspensions remain in place until further notice.
The plan is that these suspensions, when imposed, are temporary and aim to limit community transmission at critical points in time.  They will be lifted, as with Caerphilly, after their positive impact has been felt.
There is no blueprint on how to answer the challenges Covid-19 has created for our sport. We do not want to stop people playing rugby nor stop children from being active, but we also want to avoid increasing transmission or potentially adding to the burden on our health service. Once a suspension is in place, we continue to review the situation taking into account a number of factors at work in the area.  This policy itself will also remain under constant review, we will consult with affected clubs but its underlying key objective is to do the right thing for the right reasons in each unique case.
Our rationale is that rugby environments bring people together who might not otherwise come into contact with each other. This is a great unique strength of the game ordinarily, but a challenge at a time when community transmission needs minimising.
We will continue to review temporary suspensions imposed until the conditions are such that rugby can safely resume. Clubs will then have the choice whether to return to training and will be supported by the WRU whether they choose to re-open or not.
We are grateful to all member clubs, to Welsh rugby's coaches, players, administrators and many other volunteers for the hard work, diligence, enthusiasm and passion they have shown to returning
to the game we all love in a safe and sustainable way.  We will continue to work together to enable clubs to come through this crisis.
We know that player and volunteer retention will be a huge issue for clubs as we emerge from the pandemic and the wish for a return to 'normality' is one that we wholeheartedly share.  But we have a duty of care to our national game and must take a long-term strategic view.  Ultimately players, parents, coaches and our wide network of volunteers need to know they are operating in safe and sustainable environments.
If we must take an overtly cautious approach in order to achieve this ambition, then we make no apology for it.
Stay safe.
Steve Philips
WRU CEO
AGM
It has now been confirmed that the 2020 Annual General Meeting of the Welsh Rugby Union will be held 7pm on Wednesday 28th October.
As previously notified, due to health and safety considerations and ongoing social distancing requirements given the Covid-19 pandemic, the meeting will be held virtually
Further information regarding arrangements for virtual access will follow soon with preparatory documents expected to be sent out to clubs this week.
Community Rugby Strategy
Over the last fortnight WRU Community Director Geraint John has held a series meetings in Welsh rugby Districts A, C, D and F as a continuation of the exhaustive consultation process for the new strategy for the community game.  A similar meeting will be held in District E this evening (Wednesday 30th September) and further meetings will take place on the following dates with remaining Districts across Wales.
District G – Thursday 1st October
District J – Tuesday 6th October
District H – Wednesday 7th October
District B – Thursday 8th October
Wales to play at Parc y Scarlets
Wales' re-scheduled Guinness Six Nations meeting with Scotland and first home Autumn Nations Cup clash, with Georgia, will both be played at Parc y Scarlets.
The Welsh Rugby Union still has options in place to play the two remaining Autumn Nations Cup matches – against England on 28thNovember and the Play-Off Final fixture on 5th December – in London, in order to maximise potential revenue.
But it has confirmed that its 31st October and 21st November matches will now be played in Wales.
Wales Women are back
Wales Women are thrilled to be back together to prepare for the rearranged Women's Six Nations match against Scotland (weekend of October 31).
The squad are training out of Swansea University's sports facilities to prepare for this match and that's where WRU TV caught up with captain Siwan Lillicrap:
"We're all really excited, it's been tough for everyone, in March we didn't know what the future held… but we've all been able to put some good foundations in this summer we're feeling good. The body feels repaired, fitter and stronger and hopefully a lot of girls are feeling the same," she said.
"We have absolutely have some unfinished business and would like to finish (the Six Nations) on a high against Scotland.  We know that what we do now as a squad will determine our future and it's a huge year ahead with the world cup just 12 months away."
Interim Lead Coach Darren Edwards is buoyant about the potential he's seen in the side already and the commitment shown to personal training plans throughout lockdown.
"The players have had a break physically and mentally and this is great place to start 12 months out from the World Cup," he added.