Return to News
WRU status update – 24/06/20
Wed 24th June
Chairman's comment:
There was an image of a Beatles album cover, 'Let it be', on Twitter, which someone had captioned as though it was a Zoom call – Paul McCartney is shouting at John Lennon to unmute his mic, George Harrison is laughing and Ringo's expression is somewhere between disinterest and disdain.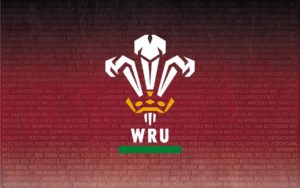 It went viral because it struck a chord with so many of us around the country – and elsewhere – who have been used to a new way of not just working during lockdown, but also meeting and socialising generally.
And, in the spirit of observing the positives that can arise from a crisis, we have genuinely found new methods of interaction that I believe will be here to stay.
Over the weekend it was my great privilege to join Ystradgynlais Rugby Club for a live Facebook broadcast to their club members, and anyone else who wished to tune in, which included an online quiz and another guest, Richard Hibbard.
I joked with our host, club stalwart Gareth Thomas, as he welcomed me that I had nothing better to do with my Saturday night in present circumstances, but these regular broadcasts by the club are just one example of what can be achieved will full use of the technological resources available to us all.
This week alone I've joined a Six Nations Council call and 'virtually' met with the British & Irish Lions committee to take part in the global debate about our international calendar – where we have concerned ourselves with the immediate 2021 calendar and also our longer term ambitions for the year ahead.
In ordinary circumstances this would have meant a three-day trip to Dublin for all participants, but with the simple use of technology the associated cost and inconvenience is avoided.
But more than this, we have all found that work and life can be more fully integrated.  Video calls give us insight into our colleague's living rooms, dogs jump around on screen and uninvited children join in calls – and all of this gives us welcome insight into each other's lives.
An article in The Spectator this month sites a recent survey by Deloitte found 70 per cent of employees were enjoying the experience of working from home, while just 10 per cent have had a negative experience.
Last year, apparently, just 5 per cent of adults in employment worked primarily from home in the UK, according to the Office for National Statistics and a slightly larger number — about 12 per cent — spent some of the week working from home.
And, with advent of the current pandemic, up to half of employed adults began working from home – the technology works.
As a Union of member clubs this will make us more efficient, more joined up and better able to communicate than ever before as we emerge from lockdown.
For an organisation of more than 320 member clubs, to know you are now all out there at the other end of a webcam ready to offer your views, advice and opinions at the touch of a button could be, not to overstate things, pretty revolutionary for us if we harness the technology properly.
The three candidates for the vacant post of National Council Director are this week hosting their hustings via a 'drop in' zoom call, so that members my question them further as they make an informed decision about their preferred candidate from a strong and impressive field.  In the past this would have been done in person, with candidates hosting meetings in Welsh rugby's different districts at relevant club houses and we will – one day soon we hope – return to our clubhouses. But we must not lose the efficiencies we have created for ourselves during this period when this happens and we must continue to embrace the new technologies we have found in this way.
We have always sought feedback from our member clubs, but this can be a cumbersome exercise.  There are regular District meetings and we try to reach out regularly, we issue messages by email as well as post and ask clubs to fill in surveys and audits which directly feed our policies and strategies and, of course, we host our Annual General Meeting each autumn.
But in the new world order we will be able to connect on a different level and the onus is very much on us to make sure that this will happen.
Those individuals who volunteer their free time to help clubs around Wales are the glue which holds our whole game together, their impact is immeasurable and their time is precious.
We have learnt already that technology can help us treat their time as premium, but also allow us directly access their unique knowledge and expertise as we seek to share ideas, evaluate progress and problem solve together – with all this making for a much more interactive, and therefore representative, Welsh Rugby Union.
Stay safe,
Gareth Davies
WRU chairman
Getting grassroots ready – Field Preparation and Community Guidelines
Our community director Geraint John has clarified how the latest Welsh Government [COVID] guidelines, in force from Monday 22 June, affect Welsh community rugby.
While team and contact sports are not yet permitted to resume training, practical advice is now available to clubs on getting pitches ready to welcome players when appropriate and in line with government guidance.
The guidelines around training practices are unchanged and so the only change to the Union's advice to clubs is, providing clubs can guarantee safe working practices, work on maintaining pitches is now encouraged following three months of inactivity.
A Pitch Preparation Guidance document has been drawn up with the Grounds Management Association, which covers everything from the recommended length of grass for out of use periods, to aeration, irrigation, local repairs and control of thatch.
"While we are all missing rugby activity, we must be part of the solution to controlling Covid-19 in Wales and not become a cause for increasing the infection rate," said John.
"We are working very closely with the Welsh Government on all areas of the game, from community to elite and commercial activities.
"Our advice at the moment is to stay active within the Welsh Government guidelines which means train individually, with members of your household, or, in line with government advice – stay local and with members of one other household.
"However, following Friday's government update, we have now entered an important preparation stage and we advise clubs to take on board this pitch preparation advice which is the first step before we can resume any rugby activity on club pitches."
Facilities Grant on hold
A number of queries have been received from clubs over recent weeks asking when the Facilities Grant programme will be re-opening.
Due to the Welsh publicised impact of the pandemic on current finances, the Facilities Grant has been put on hold for the foreseeable future.
From the outset of the Pandemic lockdown, our aim was to emerge from the crisis with all teams and clubs intact and operating with a sustainable future.
This continues to be our priority and with this in mind, the Club Development Team will continue to work tirelessly with clubs over the next 12 months to ensure sustainable development plans are in place.
To aid this sustainable approach, we are currently working to produce content of both 'bitesize' visual learning and templates addressing key topics linked to how a sustainable club can operate in the future.
The aim will be to provide clubs with the knowledge, guidance and tools to review current practices and adopt sustainable ways of operating.
A Facilities Working Group has also been established and will be tasked with ensuring facilities are ready to accommodate club-based activities when Welsh Government guidance allows.
The aim is for clubs to emerge from the current pandemic with clear, concise and focussed objectives and able to operate sustainably.