Return to News
WRU status update – 08/04/20
Wed 8th April
As Welsh rugby rallies round, the world game has also been galvanised by the current health crisis.  We are all acutely aware that, from present adversity new opportunity could, and very much should, be born.  Streamlining our playing calendar and balancing up the need for revenue generation while focusing on player welfare, has long been an issue facing our sport.
It's a conundrum we must resolve and we need each other now more than ever in order to do so.  All rugby playing nations should now realise the full extent to which we are interdependent.  We will strive to work together through this crisis and the end result should be a truly global international calendar, which filters down through our respective national domestic leagues.
Unity is not only the key to survival, but it will also be the secret to long term prosperity.  There has been much speculation about where the game will go next, when it will start again and what state it will be in when it does. We are planning for every scenario and we will be ready. It is our responsibility to ensure that, when we get to the other side of the current hiatus, the world game rises fitter, stronger and more united than it has ever been.  Our source of strength will be our clubs and our community game and we will beat this thing together.
Yours in rugby,
Gareth Davies
WRU chairman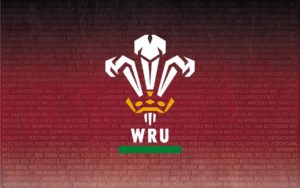 Around Wales
The impact of Coronavirus is seeping into every nook and cranny of Welsh society, but many clubs are coordinating efforts to deliver food, medical supplies and provisions to the most vulnerable in their communities, or organising fundraising activities such as Rhydyfelin who on Monday had raised more than £1600 with players and coaches shaving their heads.
Denbigh Rugby Club is another showing that it is at the heart of its community in North Wales having opened its doors to local GPs to help in the global battle against Covid-19, it was only too pleased to hand over the keys when approached by South Denbighshire GP practices to become a Fever Assessment Centre.
In the small town of Treharris near Merthyr Tydfil, the local rugby club, Treharris Phoenix RFC is also proving to be a lifeline.  Despite limited facilities, a mother and daughter cooking team are turning out hundreds of meals for residents and keyworkers every week. An army of rugby club volunteers are arriving at the kitchen's outdoor serving hatch to collect and deliver meals to doorsteps. Frontline keyworkers such as NHS staff and those keeping the cogs of daily life turning are collecting takeaways. Last weekend, 100 Sunday lunches were delivered to the homes of those in need.
Volunteers from grassroots clubs and WRU girls hubs across Ceredigion, Carmarthenshire and Pembrokeshire have been helping to take food packages to vulnerable members of society who are self-isolating during the Covid-19 pandemic. More than 300 packages were delivered on Monday and Tuesday this week, with the initiative – like many others around Wales – highlighting that even without any action on the field, rugby clubs remain at the heart of our community.
GENERAL UPDATE FROM WRU CEO MARTYN PHILLIPS:
We were extremely disappointed, last night, to announce that the highly anticipated Nitro World Games Wales 2020 event due to take place at Principality Stadium on 23rd and 24th May has, unfortunately, been cancelled.
All ticket holders will be contacted by their point of purchase in due course to process a refund.
Work is progressing at pace on the 2,000-bed capacity hospital, which will soon have a new name of its own, to be sited at Principality Stadium as well as centre to be situated at the WRU National Centre of Excellence building in the Vale Resort Hensol.
I know I've said this before, but the positive attitude of staff at these venues has been truly heart-warming and the are a credit to Welsh rugby as are the rugby club members around the country who are proving to me that our game can and will survive all that is thrown at it.
To our own staff, some of whom have been furloughed and those left holding the fort, thank you for your sterling work and I'd like to mention in particular Chris Munro and the team who work to look after our members clubs.
Please continue to stay safe and know that we are working hard to ensure that Welsh rugby rises again stronger than ever when this is all over.
Stay safe and a happy Easter to you all.
Martyn Phillips
WRU CEO