Return to News
Wash-out season for Ponty Youth
Tue 30th June
As it was for so many other teams, the 2019-20 season proved to be a hugely frustrating one for Pontypridd Youth.
Even before the Covid-19 lockdown was imposed in late March, the campaign had already fizzled out for the Ponty youngsters due to the poor weather conditions, and that at a time when they were in with a realistic chance of winning trophies.
Top of the Blues Premiership, into the final of the Blues Cup and the quarter final of the National Cup, Ponty Youth certainly had plenty to play for when the season became a wash-out.
Reflecting on what could have been, youth coach Simon Bayliss commented: "It was a disappointing end to what had been a very positive campaign for us. We were gaining real momentum into the New Year and had our eyes on the league and cups.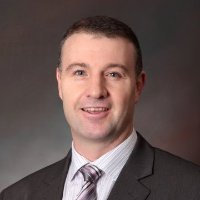 "We were proving to be a difficult team to beat, in true Ponty fashion, and had shaped ourselves into a tight squad playing for each other. A handful of senior players in the squad were helping to bring on the youngsters, and it was so frustrating that they weren't given an opportunity to challenge for honours."
When the season came to a premature end, Ponty Youth were top of the Blues Premiership with the prospect of a showdown fixture away to Cardiff Met, and were due to meet local rivals Abercynon in the final of the Blues Cup, whilst having had their National Cup quarter final tie against Nant Conwy twice postponed.
An extended close-season will now give the squad an opportunity to re-group and look forward to another campaign.
"The boys are itching to get back into training and to play again" said Bayliss.
"We will carry forward the bulk of last season's squad and with Greg Mogford staying on as my assistant coach, who provided new ideas and a new impetus when he came on board last year, we hope to pick up where we left off.
"What the structure of the new season might be, or when it starts, as yet we cannot tell but we will be waiting for the 'all clear' to go again."
Pontypridd Youth wish to sincerely thank five players who will be stepping out of the age grade this summer, having made a significant contribution: Aneurin James; Dylan Nelson, Iwan Trick Edwards, Matthew Iles and Ben Drew.