Return to News
Top sports at the Ponty Clubhouse
Mon 28th June
Coming out of lockdown, Pontypridd RFC offers itself as a prime venue to watch top sporting action on the TV screens this summer.
The club is proud to announce its partnership with both Sky and BT Sports.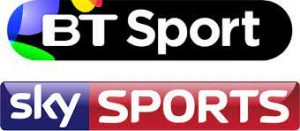 Having live streams of both these main channels will make Pontypridd RFC the premier venue to watch the Lions Tour this summer along with many other sports broadcasts.
Due to the current Covid-19 restrictions, there is limited availability of seating at the Clubhouse. Anyone wishing to book a table for any of the Lions tour Saturday games, please contact Paul Marshall on 07958 604098 or by email: media@ponty.net