Return to News
Top class catering provided by The Crispy Hog
Sun 8th October
Pontypridd RFC is delighted to join up with catering firm The Crispy Hog / The Crispy Cod as partners in the Valleys Rugby Initiative.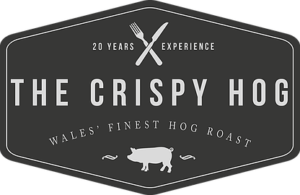 The Tonyrefail based company provided a hog roast during the initial Rugby Festival held on 29th September to launch the Pontypridd and Valleys Rugby Initiative. The event was a great success, as was the catering provided by The Crispy Hog.
'Mathew Williams, Owner of  The Crispy Hog, is an award winning chef with over 20 years experience in high end catering. He provides an unbeatable level of professionalism and with his palate can create gourmet flavours that will stay on your tongue forever.'
The Crispy Hog / The Crispy Cod will remain as partners of Pontypridd RFC with their brand name prominent in the club's match programme and on hoardings around the Sardis Road stadium.